FREE Step-By-Step Videos (BELOW)
Setup gmail account at www.gmail.com
Purchase your domain name at www.domains.google.com

If you already own a domain name, you may skip this step. NOTE: Make sure you have access to update the DNS settings of your domain name.

Setup your Google Cloud Platform Account at www.cloud.google.com

Activate the FREE $300 Credit.
DEPLOY WORDPRESS WEBSITE:
In Google Cloud Platform, go to the Marketplace Area and Search for "Bitnami WordPress"
Select "WordPress Certified by Bitnami and Automattic" and "Launch" it
Configure your Compute Engine to stay within the GCP Free Tier: https://cloud.google.com/free/docs/gcp-free-tier
Select Deploy
Get the PDF of commands for the Next Step!
Why WordPress is Better than Wix and Squarespace
WordPress powers over 62% of the Internet!
Only 7% of the internet uses Wix and only 4% uses Squarespace! **
No Monthly Cost
We will teach you a secret method to obtain a 100% FREE website, hosted on Google servers, with no monthly cost! *
Organic SEO
WordPress websites get 46.1% organic traffic, while Wix only gets 1.4% organic traffic and Squarespace only gets 15.1%. **
FREE Themes!
You can obtain thousands of FREE WordPress Themes on the Internet to stylize your website the way you want!
Fully Secured Website
You will learn how to get a Free SSL Certificate for your website, and learn how to use the Best Security Plugin for WordPress.
99.9% UPTIME
Using Google's Servers to host your website, they are fast & practically 100% always online, unlike other services.
The Sky is the Limit
WordPress allows you to install unlimited plugins to expand your website and configure it to do virtually anything you want!
Most Frequently Asked Questions and Answers
How is the website free?
Google Cloud Platform has a FREE Tier that allows the public to utitlize their servers for free.  It is equivalent to their free version of Gmail.  This course will teach you how to set this up, Step By Step!
Why is WordPress Better than others?
It is widely used: 62% of the Web's CMS (Content Management System) is running on WordPress.  Only 4-7% of Web's CMS are using Wix and Squarespace.  (Reference: 8 Tracks SEO Tool )
It has better Organic SEO.  And with the ability to install plugins, you can customize your WordPress website to do virtually anything you want! 
Can Clients find my website easier on WordPress?
WordPress websites get 46.1% organic traffic, while Wix only gets 1.4% organic traffic and Squarespace only gets 15.1%. (Reference: 8 Tracks SEO Tool )
Can I customize my website?
Yes!  WordPress is EXTREMELY flexible and customizable. 
Does WordPress have Photo Galleries?
Absolutely, there are tons of FREE themes and FREE plugins on the internet that provides beautiful gallery on your website.

Very fun and entertaining course.  Straight to the point and easy to follow instructions.  With no coding experience, I was able to follow along and create my website!

I love free stuff!  Having my own website for free is awesome.  Everything in the step-by-step is easy to follow. I was able to get my website up and running within hours!  What a deal!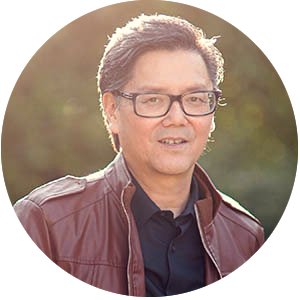 As a new photographer, I wanted to save as much as I can.  This course has been saving me a lot of money.  The step-by-step is easy to follow even for a non-tech person like me.  Love it!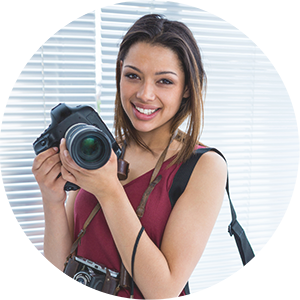 * Web Hosting cost will be FREE as long as you stay within Google's GCP Free Tier offerings, which is plenty for most photography websites.  You will also need your own domain name, the course includes step-by-step instructions on how to obtain a domain name as well.
** SEO statistical data is based on analysis conducted by 8Track SEO Research Team.