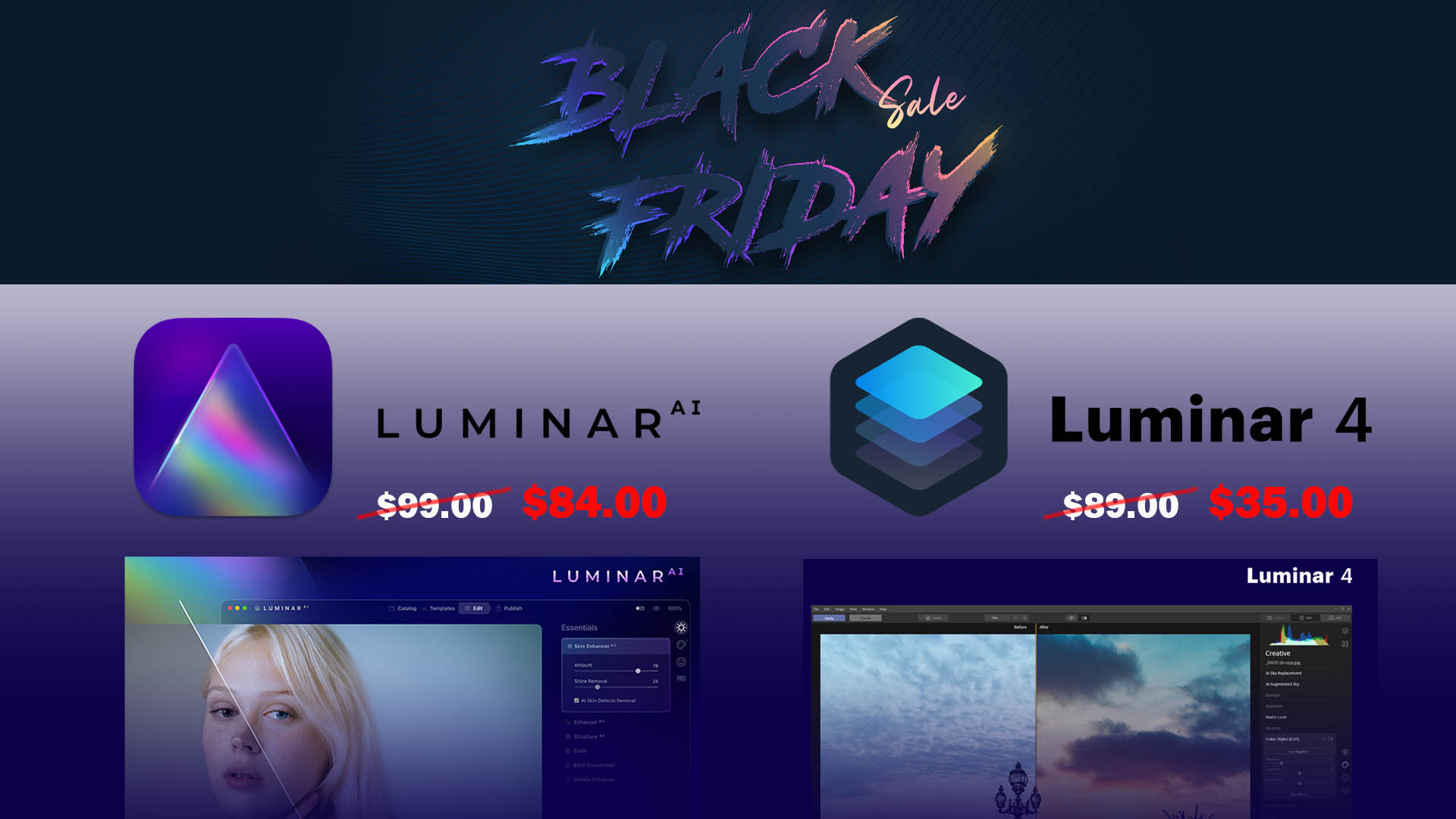 Direct Link the Black Friday Deal – PreOrder Now, for up to 48% Savings!
This is one of the BIGGEST sale of the year!
Save OVER 48% on some of their bundles!  Luminar AI will be released right around Christmas Day of 2020, it's going to be a GAME CHANGER.  For such a simple, affordable, standalone software, Luminar AI can do so much.  Highly recommended, it's a perfect tool to use that's more advanced than Lightroom, yet more streamlined and faster to use than Photoshop.
Don't want to wait until Christmas Day 2020?  Don't worry, the Black Friday Sales INCLUDES Luminar 4, so you can get started right NOW and edit your Holiday Photos!  Luminar 4 has proven to be very powerful.  We've used it for countless many photos; we use Luminar 4 in our day-to-day workflow for editing.  The Sky Replacement feature blow our minds every time we use it, and that's just ONE of the many features that Luminar AI and Luminar 4 offers.
Grab the Black Friday Deal before it's too late: https://www.PixelStabbers.com/LuminarAI
Here are some of the videos we've done on Luminar 4: