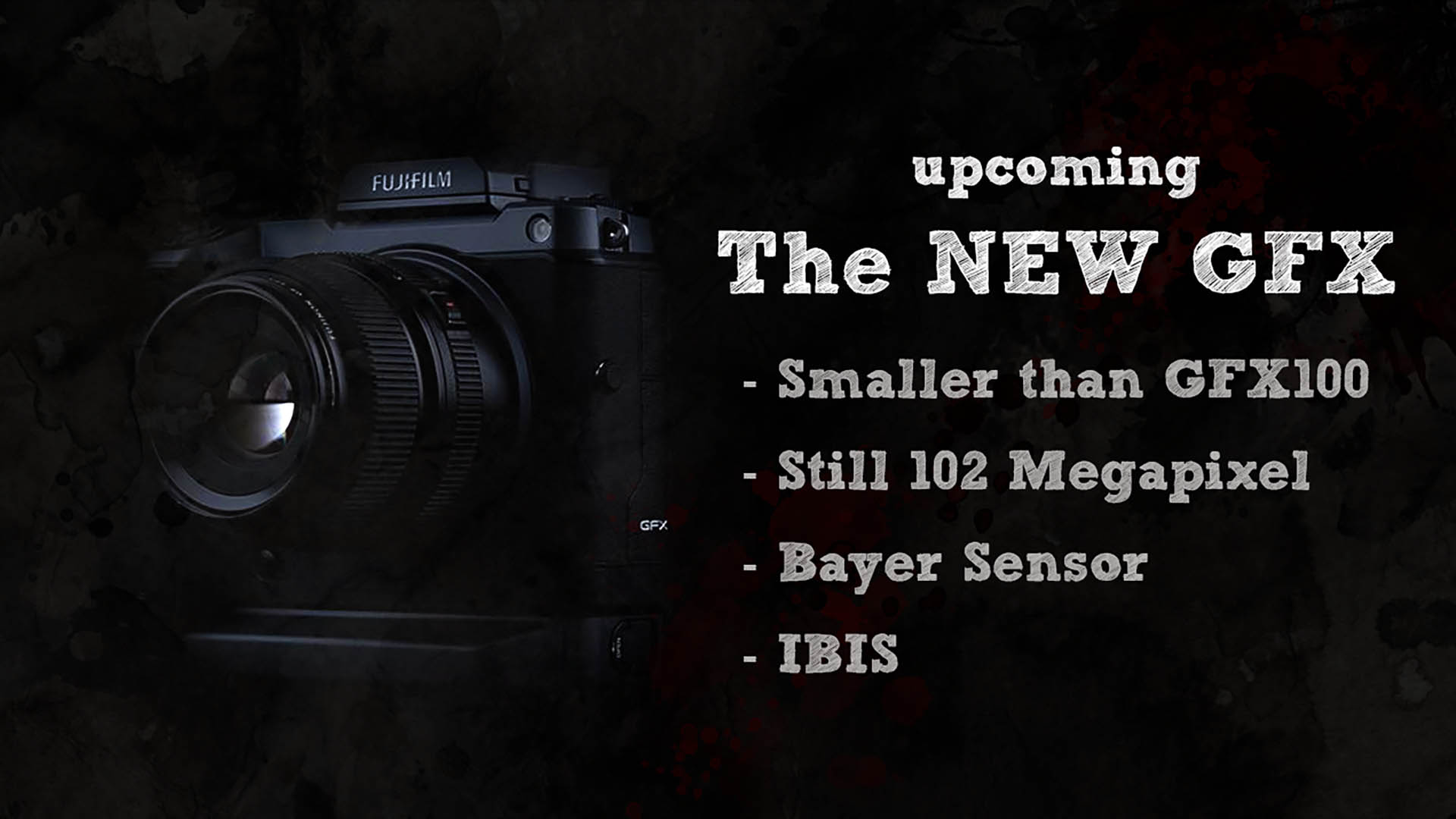 A New Fujifilm GFX is coming!!!
There is no doubt Fujifilm GFX100 is a success. So why stop there. Rumors have it that there will be a new Fujifilm GFX 100 successor coming soon.
Faults Rumors:
The new GFX will be a monochrome camera
The new smaller GFX100 won't have IBIS. Because the body is too small to fit.
Here is what we know so far.
Will release on early 2021
Same 102 MP Bayer sensor camera as GFX100
it will be smaller than the current Fujifilm GFX100
it will have IBIS
The price will be lower than GFX100
The next Fujifilm GFX will have the same awesome sensor as the current Fujifilm GFX100, a 102-megapixel backside-illuminated Bayer sensor with full phase-detection coverage. Also, it will be much smaller than the current Fujifilm GFX100.
Here is an important question, does it have IBIS or Not?
Yes, it is true that the Fujifilm GFX100 IBIS unit is too big to mount onto the Fujifilm GFX50S and Fujifilm GFX50R which are smaller body sizes than the GFX100. But Just like how Fujifilm built a brand new IBIS system for the Xt-4 rather than use the existing X-H1 IBIS system. Fujifilm will put serious thought into coming up with an IBIS unit small enough to fit the new GFX camera chassis.
This is exciting news~ some even said Medium Format Mirrorless is the future, we will see.